Car accidents aren't just inconvenient, they can be really scary. Not only are you at risk of breaking a bone or getting a concussion, you can also experience temporary or permanent hearing loss following a car accident. Below we review the types of injuries associated with car accidents that can cause hearing loss, the signs you're experiencing hearing loss and how to seek treatment.
Types of Injuries Associated with Car Accidents
Below are some injuries common with car accidents that can impact your hearing ability:
Whiplash. This type of injury describes when your head and neck move back and forth violently. According to a study published in Otology & Neurotology, "Blunt neck trauma, like whiplash injury, may cause objectively measurable hearing impairment." This is because whiplash can cause damage to the muscles and soft tissues of the neck, the temporomandibular joint (TMJ) and the structures within your inner ear.
Head trauma. This type of injury can be the result of your head hitting the windshield, steering wheel or other part of your vehicle. Head trauma, including concussions, can also be associated with damage to the eardrum, bones within your middle ear, inner ear structures and the auditory nerve. All these types of injuries can lead to hearing loss.
Airbag deployment. Any sound over 140 decibels (dB) can cause immediate, irreversible damage to the auditory system. According to Hearing Health Matters, "Deployment of a driver's side front airbag will generate mean peak sound pressure levels of approximately 160 dB. A passenger side front airbag will generate mean peak sound pressure level of 168 dB, while dual airbag deployments create a mean peak sound pressure level of 170 dB."
Signs of Hearing Loss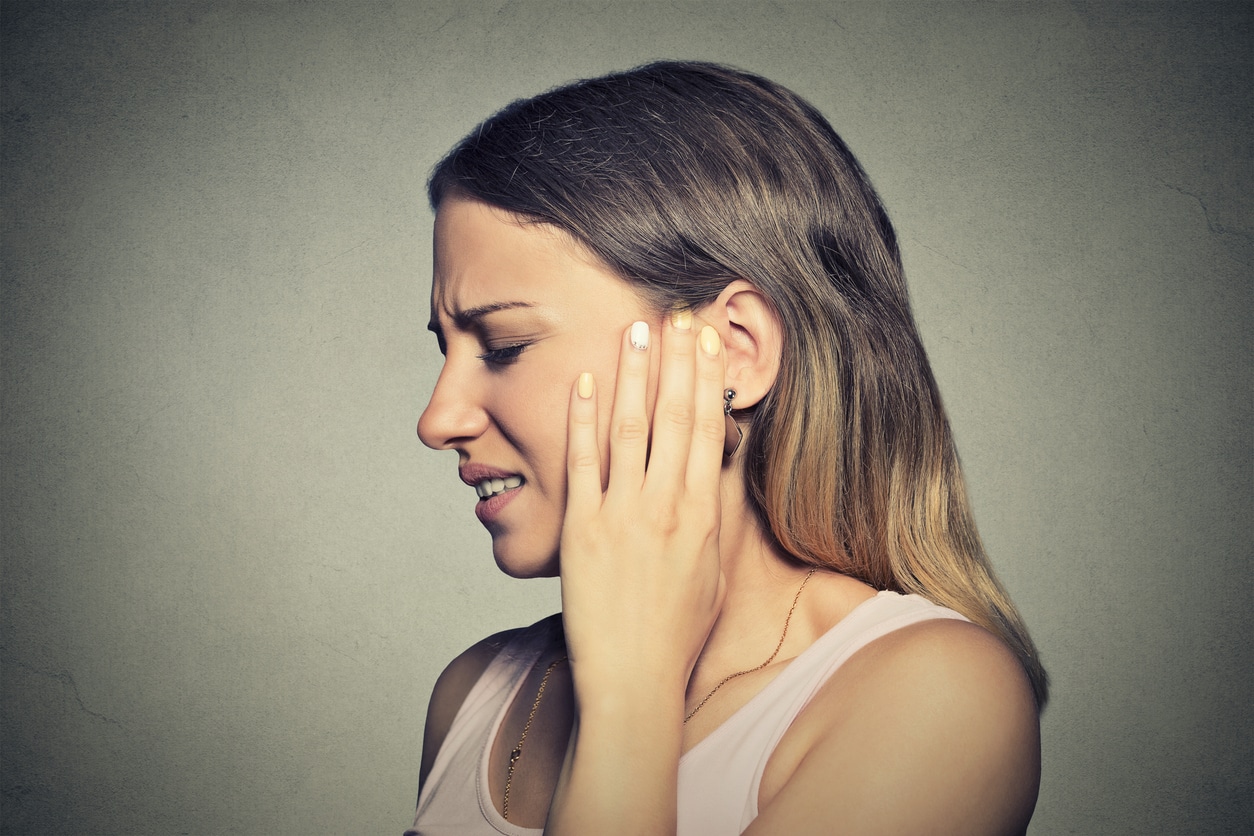 Possible signs and symptoms of hearing loss following a car accident include:
Trouble distinguishing between voices.
Muffled hearing.
Itchiness in the ears.
Pressure or fullness in the ears.
Tinnitus (ringing in the ears).
Dizziness.
How to Seek Treatment
If you've been in a car accident and you're experiencing the symptoms listed above, it's important to schedule an appointment with a hearing health expert called an audiologist. An audiologist at Hearing Care by Hough can conduct a comprehensive hearing test and prescribe hearing aids that will help you hear well in even complex listening environments, like the Armstrong Auditorium.
For more information or to schedule an appointment, call Hearing Care by Hough today.