Owner and Audiologist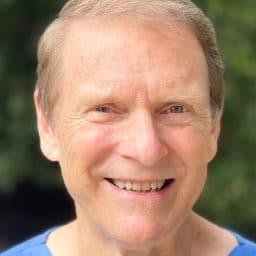 Dr. David Hough earned his Doctorate of Audiology degree in 1999 from the University of Oklahoma. He started his career at the Hough Ear Institute under the supervision of Dr. Jack Hough, Otologist. He worked there until 2007 when he decided to open his own practice in Edmond, Oklahoma.
Dr. Hough loves his career and finds audiology very fulfilling. He says, "helping people achieve better hearing creates better communication which creates better relationships and a better quality of life".
In his spare time, Dr. Hough loves spending time with his dear wife, Laura, his two boys and friends/family. His favorite book is the 66 books of the bible, with the book of John being his favorite. He attends Henderson Hills Baptist church which he considers his true family.