Licensed Audiology Assistant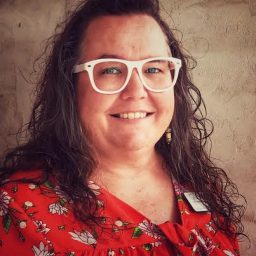 Monica joined our practice in 2016 as our business manager and later received a certification as an Audiology Assistant to serve our patients. Monica was raised in OKC but moved to Austin, TX in high school. She later attended nursing school at the University of Texas. In 2002, she joined Hough Ear Institute as a medical assistant for Dr. R Kent Dyer, ENT. In 2005, she moved to the audiology/hearing aid center at HEI as a patient coordinator/insurance specialist. In 2011, she had to opportunity to serve as the Supervisor of Business Operations for the Integris Cochlear Implant Clinic. In 2016, Dr. Hough ask Monica to join his practice. She loves to serve our patients with any of their hearing healthcare needs.
In her spare time, Monica enjoys spending time with her husband and three grown kids. She enjoys baking, crafting, the outdoors and spending time with her family and friends.